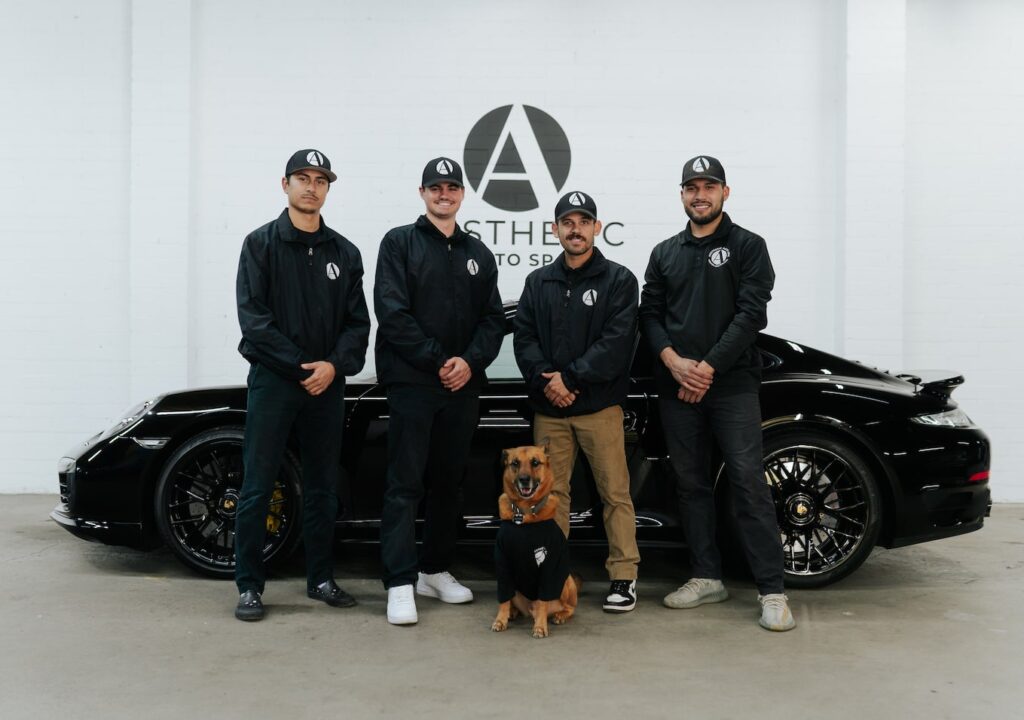 Committed to protecting what drives you, the team at Aesthetic Auto Spa was brought together with one goal in mind, to bring the best in automotive protection to Tucson and the surrounding areas. Each team member is dedicated to the mastery of their craft, becoming subject matter experts on ceramic coatings, paint protection film and dry ice blasting. The passion for our craft together with the best technology out means that we are delivering a high level service to you. Always.
If you spoke to 10 year old me and told him I would get to work day in day out on all the cool cars he could dream of, he probably wouldn't believe you. Here I am with the opportunity to live a childhood dream. I'm an enthusiast with a passion for detailing vehicles that started when I purchased my first BMW, a jet black 325 at that, and wanting to keep it clean. I started out figuring out the ins and outs of detailing through trial and error and quickly discovered a passion for detailing. Over the years, I've gained experience working on all sorts of vehicles, from family sedans to sports cars, exotics and everything in between. Some can call it an an obsession, I prefer to look at is an art and my canvas is your car. My passion has led me to always staying up to date with the newest detailing trends, technologies, and advancements. I take pride in my knowledge and expertise, while acknowledging that learning never stops in order to be a true master of the art of detailing. My ultimate goal is to showcase my passion with you through our services.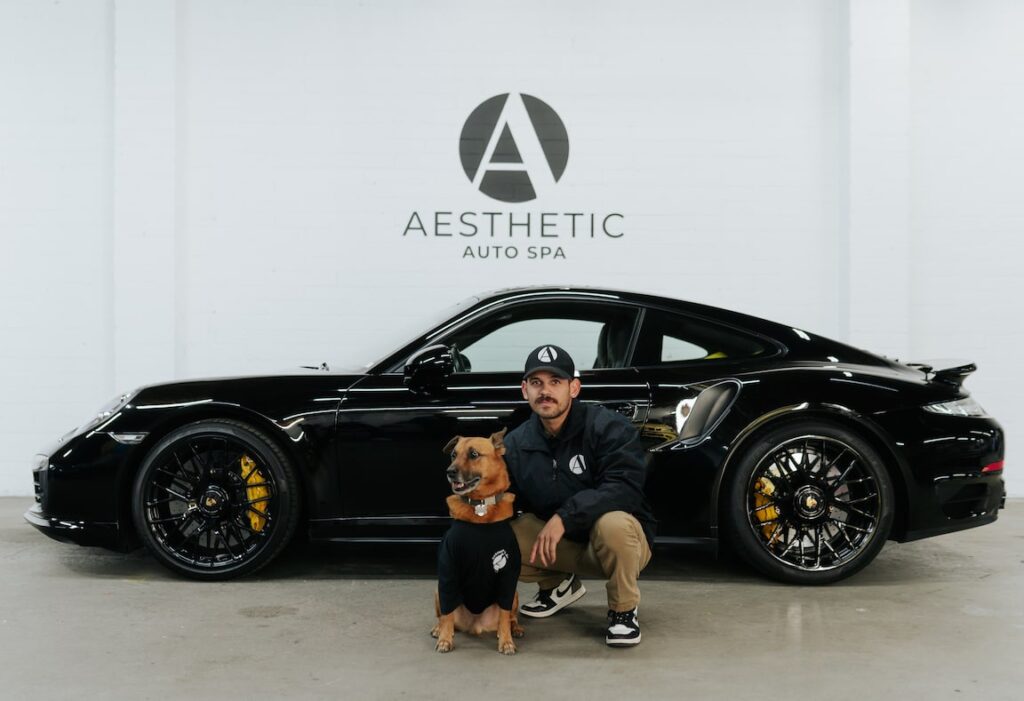 Figuring out what your vehicle truly needs can be overwhelming, schedule a free 15 minute consultation for an in-person inspection at our downtown location.

Juan and his staff are top notch. Excellent work with Paint Protection Film on my vehicle that I needed to have done perfectly. They are careful, experienced and educated on the process, and kept my mind at ease through the whole project. Work was done on time and as agreed. Aesthetic Auto Spa is highly recommended. Thank you.

Aesthetic Auto Spa provides the most comprehensive automotive detailing experience in Arizona. They only use the highest end products and are extremely detail oriented. Juan and his team are the only people I trust to clean and maintain my car's paint and interior. I had it ceramic coated when it was brand new and with Aesthetic washing it every other week, it still looks better than when it left the showroom.

Juan and his team at Aesthetic Auto Spa, LLC never fail to exceed my expectations. Whether it's onsite or the mobile service, their thoroughness and attention to detail far surpasses that of any other auto wash and detail service I've patronized in Tucson, and quite frankly, in Oregon, California, and Colorado as well.
I currently own and drive a 2013 Chevrolet Tahoe and 2013 Audi S4 Prestige. It goes without saying these are not the most prestigious vehicles Juan and his team service, yet you wouldn't know that by how they treat me and my vehicles. Thanks to Aesthetic Auto Spa, my vehicles maintain a youthful glow and appearance, and in my humble opinion, do not look nearly ten years old.