Juan and his staff are top notch. Excellent work with Paint Protection Film on my vehicle that I needed to have done perfectly. They are careful, experienced and educated on the process, and kept my mind at ease through the whole project. Work was done on time and as agreed. Aesthetic Auto Spa is highly recommended. Thank you.

Aesthetic Auto Spa provides the most comprehensive automotive detailing experience in Arizona. They only use the highest end products and are extremely detail oriented. Juan and his team are the only people I trust to clean and maintain my car's paint and interior. I had it ceramic coated when it was brand new and with Aesthetic washing it every other week, it still looks better than when it left the showroom.

Juan and his team at Aesthetic Auto Spa, LLC never fail to exceed my expectations. Whether it's onsite or the mobile service, their thoroughness and attention to detail far surpasses that of any other auto wash and detail service I've patronized in Tucson, and quite frankly, in Oregon, California, and Colorado as well.
I currently own and drive a 2013 Chevrolet Tahoe and 2013 Audi S4 Prestige. It goes without saying these are not the most prestigious vehicles Juan and his team service, yet you wouldn't know that by how they treat me and my vehicles. Thanks to Aesthetic Auto Spa, my vehicles maintain a youthful glow and appearance, and in my humble opinion, do not look nearly ten years old.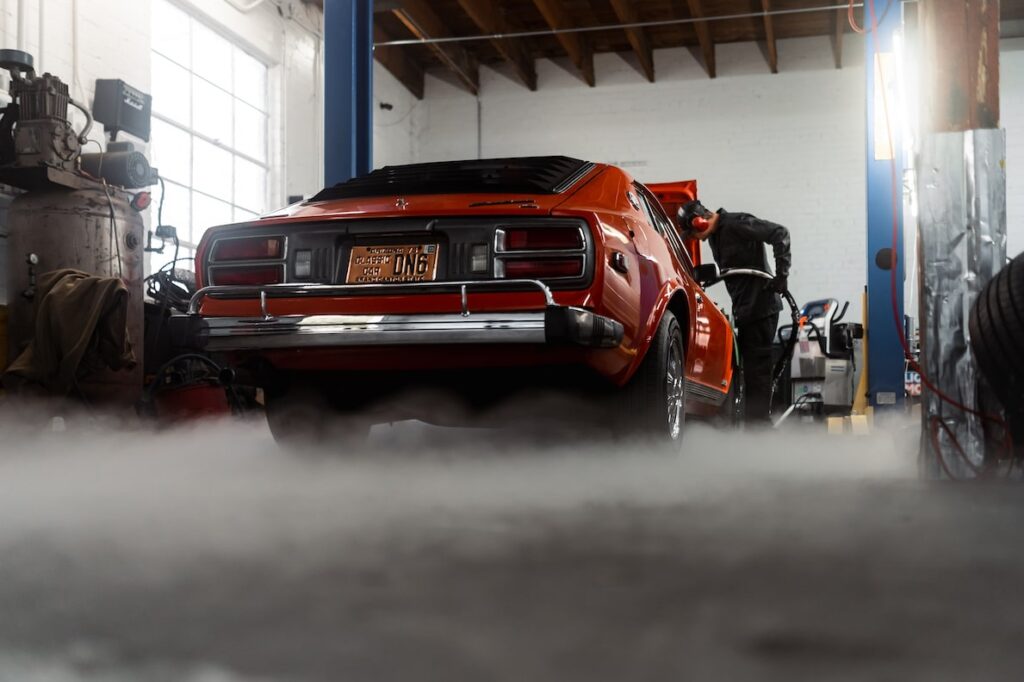 Hi, I hated the way my car looked under the hood, it had this tar like stuff everywhere, it was on the car for over 30 years. I had Aesthetic use their new Dry Ice blaster, they did a Great job, very happy with the results! 
The only place I trust with my vintage collectibles and exotics. This place sets the bar for all others. Yeah you could get your friends uncles nephew to do a "detail" for cheaper, but you are taking a risk. The boys here will deliver a perfect detail, paint correction, or ceramic coating timely and affordable. I use them consistently 10/10
Friendly and professional service. Our car came out looking just like new! Fantastic experience and would absolutely use again!
Attention to detail, professional and polite. A good group of people I trust for a repeat service
Amazing! Very professional -very knowledgeable -highly recommend.
The detail, care, and pride in their work is comforting.  It is an investment and they take full care and are honest about their work!
I have gotten a ceramic coating and minor paint correction here, as well as returned for maintenance washes and interior details. I definitely think the quality of work and attention to detail is worth the cost of the service. I have a Ford Focus ST in performance blue with white wheels and Juan was able to bring the color back to life as well as clean and ceramic coat the wheels to make regular washes quicker and more efficient. It's been about 6 months on the coating and it is still holding up great with the aftercare products that he recommended. If anyone's looking for a great spot in Tucson to get high end detailing done this is the place.
I brought my Porsche 911 TurboS (BLACK) into Aesthetic Auto Spa In need of a proper paint correction. I bought the vehicle sight unseen out of state, and when I received my vehicle the black almost looked hazy from all the minor scratches. I called Juan at Aesthetic, and answered all the question that I had for paint correction. We decided on a minor paint correction, and ceramic coating. The paint correction and ceramic was done in a timely manner, and I was updated every step of the way with photos from Juan.  When I received the Porsche back it looked about 3 times deeper in black. The depth that the minor paint correction did to the car was amazing. Anyone considering taking your everyday driver, high end, luxury, or exotic car I would only recommend Aesthetic Auto Spa.
Figuring out what your vehicle truly needs can be overwhelming, schedule a free 15 minute consultation for an in-person inspection at our downtown location.