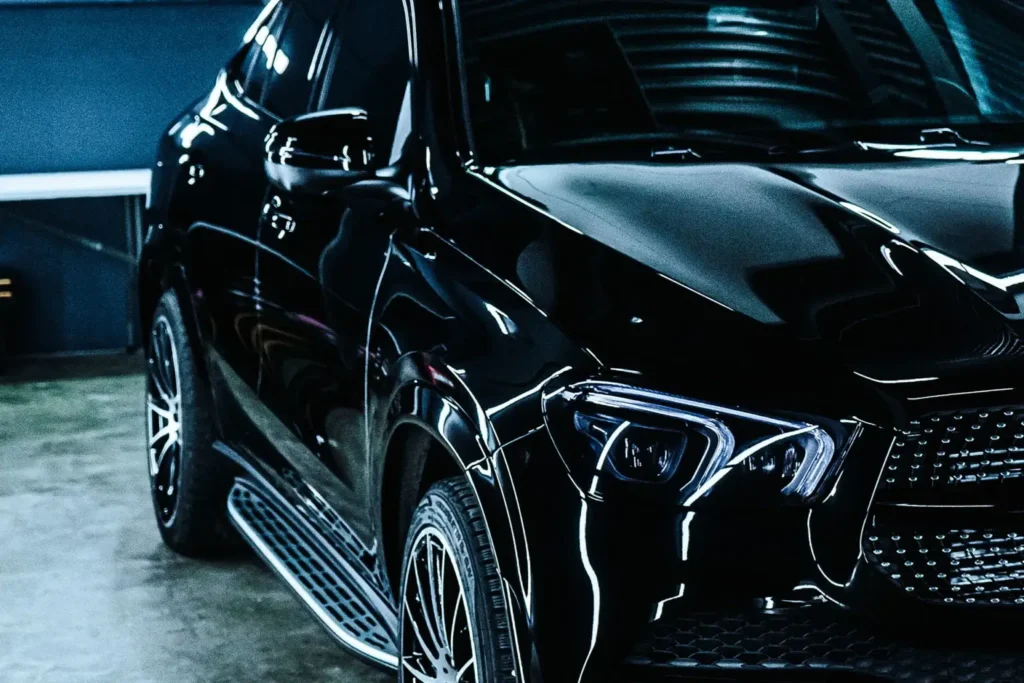 Our flagship product, DYNOshield is a premium paint protection film offering top-notch performance, durability, and reliability.
DYNOshield's nano-glass top coat is bonded to the film at a molecular level during the manufacturing process, virtually eliminating the need for waxes or after-market top coatings. Hydrophobic and highly damage-resistant, DYNOshield also boasts super self-healing properties and puncture resistance, effectively shielding against surface-level nicks and scratches.

Enhance the depth of your color and add extra gloss to your car with the DYNOshield's ultra-gloss finish.

DYNOshield's top coating allows water, dust, debris, and other elements less likely to stick on your car's surface, making it easier to clean.

DYNOshield boasts super self-healing properties, effectively shielding against swirl marks, surface-level nicks and scratches.

Worried about stains? Our film protects your car against even the toughest stains means fewer worries about any discoloration.

Using STEK's innovative TPU technology, DYNOshield protects your car against dents, rock chips, and other impact damages.
DYNOshield carries a 10-year warranty against delamination, yellowing, bubbling, and cracking.
STEK's product are SGS certified and ensured that we only provide premium and quality products that are built to last.


Juan and his staff are top notch. Excellent work with Paint Protection Film on my vehicle that I needed to have done perfectly. They are careful, experienced and educated on the process, and kept my mind at ease through the whole project. Work was done on time and as agreed. Aesthetic Auto Spa is highly recommended. Thank you.

Aesthetic Auto Spa provides the most comprehensive automotive detailing experience in Arizona. They only use the highest end products and are extremely detail oriented. Juan and his team are the only people I trust to clean and maintain my car's paint and interior. I had it ceramic coated when it was brand new and with Aesthetic washing it every other week, it still looks better than when it left the showroom.

Juan and his team at Aesthetic Auto Spa, LLC never fail to exceed my expectations. Whether it's onsite or the mobile service, their thoroughness and attention to detail far surpasses that of any other auto wash and detail service I've patronized in Tucson, and quite frankly, in Oregon, California, and Colorado as well.
I currently own and drive a 2013 Chevrolet Tahoe and 2013 Audi S4 Prestige. It goes without saying these are not the most prestigious vehicles Juan and his team service, yet you wouldn't know that by how they treat me and my vehicles. Thanks to Aesthetic Auto Spa, my vehicles maintain a youthful glow and appearance, and in my humble opinion, do not look nearly ten years old.
Figuring out what your vehicle truly needs can be overwhelming, schedule a free 15 minute consultation for an in-person inspection at our downtown location.