What is Paint Correction?
"Cut and buff", "A quick polish", "Just needs some wax". All terms we have said or heard someone say to describe the process of paint correction on a vehicle. It's simplest explanation; the removal of surface defects(swirls, marring, buffer trails, scratches, etching) that can appear from improper wash methods, automatic car washes and the elements. Knowledge is key. We want our clients to be well informed about the professional services they are receiving and learn along the way about the proper techniques to correctly preserve the condition of their vehicles paintwork. Commonly known paint defects that come to mind are swirls and scratches, but there are a number of other paint defects that exist such as:
All of these can be correctly identified and potential fixes explained by our professionally trained and accredited paint correction & ceramic coating installers. We recommend contacting us to schedule a consultation prior to booking any of the packages below.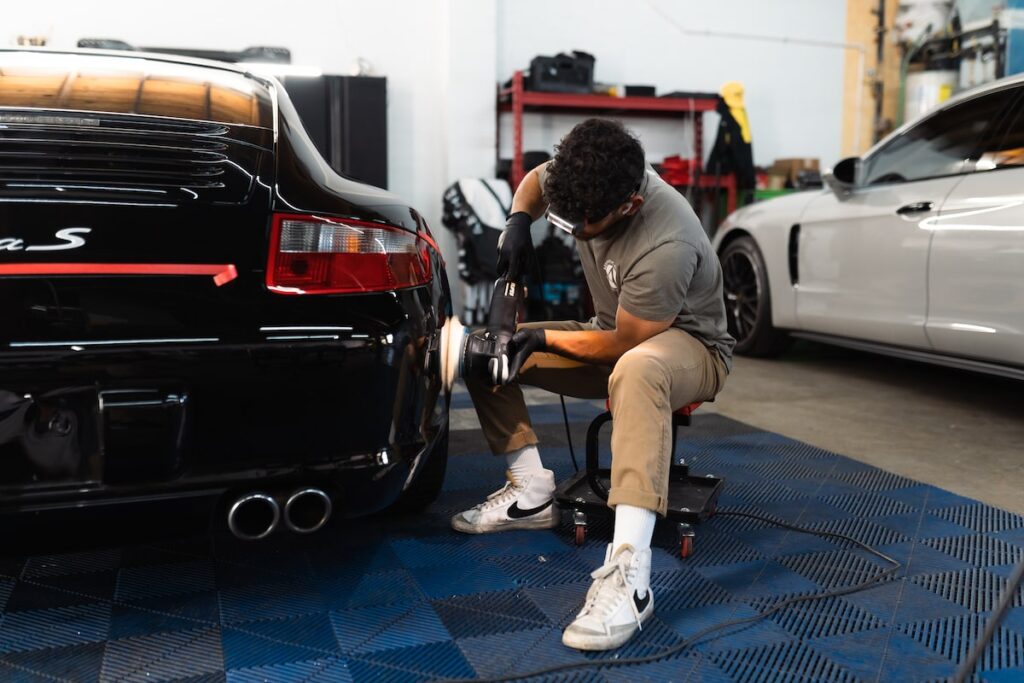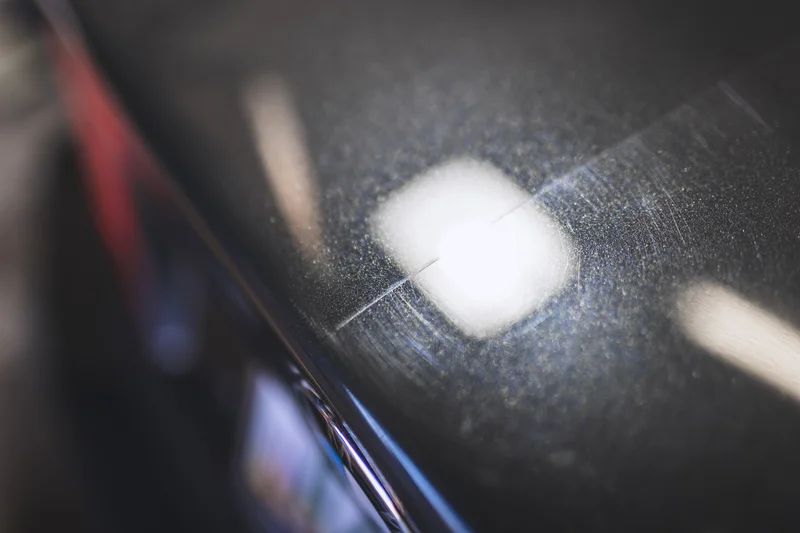 One of our most popular options. Designed for vehicle's that don't require full paint correction or for the client looking to improve their paintwork; a single step finishing polish brings the gloss and shine back to your paint. The paint enhancement package is not for moderate or heavy defect removal Expected defect removal for this package of 30%. Does your paint need more attention? Check out our Minor Paint Correction Paint enhancements are also great for new vehicle coating packages to get your brand new vehicle back on the road and peace of mind that your vehicle is professionally protected!
When the Paint Enhancement can't cut it(pun intended), our minor paint correction gets the job done. A labor intensive multi-step cutting and polishing process is completed on the vehicles paintwork to remove ~70% of paint defects. This package addresses paint defects/issues on majority of vehicles and brings the paintwork to a new condition. Pair with any of our ceramic coatings or paint protection film packages for a complete transformation on your vehicle with industry leading protection.
A pre-requisite to our top tier coating CQUARTZ PRO. An even more labor intensive multi step cutting and polishing process is completed followed by a final jeweling stage to safely remove up to 99% of defects
More important than defect removal? Preserving as much of the clear coat possible during the correction stage. Clear coat is limited and the continuous, aggressive removal of that layer can result in the need to respray a whole vehicle.
Documented inspections, paint measurements, proper tools and knowledge. All documented within your own profile.
True Paint Correction with service to match.

SOUTHERN ARIZONA'S CQUARTZ PROFESSIONAL INSTALLERS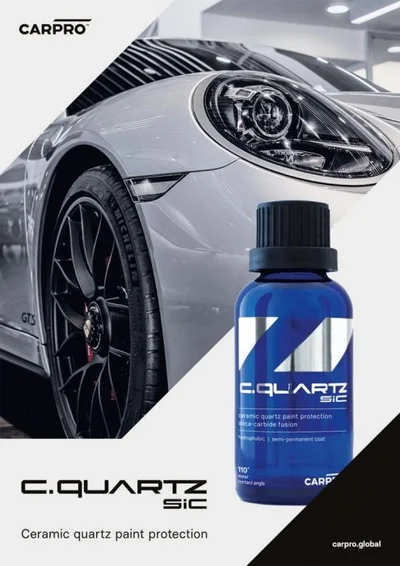 Our entry level coating offering up to 18 months of protection with a high gloss and highly hydrophobic finish.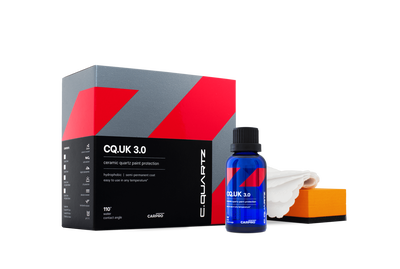 Our mid-range coating. Up to 3 years of protection. Repels water, oils, dirt, and contaminants.Protection from UV rays. Resists stains, bird droppings, water spots.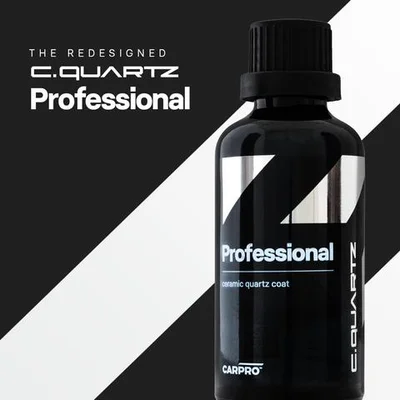 The name says it all. Our top tier professional grade coating for those that want the best in ceramic coatings on their vehicles. Up to 10 years of protection.
Frequently Asked Questions about CQuartz line of Ceramic Coatings
Will CQUARTZ Professional help resist bird droppings and water spots?
CQUARTZ Professional will do an excellent job of resisting both and they usually wash off easily without leaving a trace. We do recommend avoiding sprinkler systems as some locations can contain an incredibly high mineral content. Bird bombs should be removed as soon as possible as shown in our care tips if spotted. While bird poo can actually eat through wax in seconds and etch clear coat in minutes, CQUARTZ will stop it from reaching your paint. Most bird bombs will not even leave a mark on the CQUARTZ after being properly washed off.
Does CQUARTZ Professional prevent swirls?
CQUARTZ Professional helps prevent swirls together with proper wash methods and maintenance.
Will CQUARTZ Professional prevent rock chips?
No. No ceramic coating can prevent rock chips. We offer paint protection film packages to help prevent rock chips. Please check our paint protection film page for more information.
Can CQQUARTZ Professional be applied over paint protection film or vinyl?
Yes, CQPR or CQuartz Skin can be applied over ppf and vinyl to add its protective benefits over the film/vinyl.
Can heat harm CQUARTZ Professional after it has cured?
No, CQUARTZ Professional is extremely resistant to both low and high temperatures.
Silicon Dioxide, extracted from sand is the chemical component that makes glass. When mixed to our secret formula, it creates a liquid chemical which when applied to the surface cross bonds and links together to form a compound roughly 2-3000 nanometers thick (2-3microns).
During the curing process these cross bonded particles form one solid sheet of semi flexible glass to protect the surface from water, acids, heat, UV, bacteria and even radiation.
Figuring out what your vehicle truly needs can be overwhelming, schedule a free 15 minute consultation for an in-person inspection at our downtown location.

Juan and his staff are top notch. Excellent work with Paint Protection Film on my vehicle that I needed to have done perfectly. They are careful, experienced and educated on the process, and kept my mind at ease through the whole project. Work was done on time and as agreed. Aesthetic Auto Spa is highly recommended. Thank you.

Aesthetic Auto Spa provides the most comprehensive automotive detailing experience in Arizona. They only use the highest end products and are extremely detail oriented. Juan and his team are the only people I trust to clean and maintain my car's paint and interior. I had it ceramic coated when it was brand new and with Aesthetic washing it every other week, it still looks better than when it left the showroom.

Juan and his team at Aesthetic Auto Spa, LLC never fail to exceed my expectations. Whether it's onsite or the mobile service, their thoroughness and attention to detail far surpasses that of any other auto wash and detail service I've patronized in Tucson, and quite frankly, in Oregon, California, and Colorado as well.
I currently own and drive a 2013 Chevrolet Tahoe and 2013 Audi S4 Prestige. It goes without saying these are not the most prestigious vehicles Juan and his team service, yet you wouldn't know that by how they treat me and my vehicles. Thanks to Aesthetic Auto Spa, my vehicles maintain a youthful glow and appearance, and in my humble opinion, do not look nearly ten years old.